Insight
Digital Doctors: uncovering the Real World impact of digital and connected technologies.
Jennifer Web
,
07.10.2020
There's an unstoppable juggernaut rolling through healthcare, and the global pandemic has just pressed the accelerator.
Digital transformation is replacing traditional content and familiar channels at ever-increasing speed.
Today's digital doctors have already started embracing ultra-connected digital technology and social media. And so have their patients.
To reach this generation of digital natives, pharma marketeers need to understand their levels of adoption, their habits and their motivations. Staying ahead of the technology curve means abandoning conventional wisdom and rewriting the rules.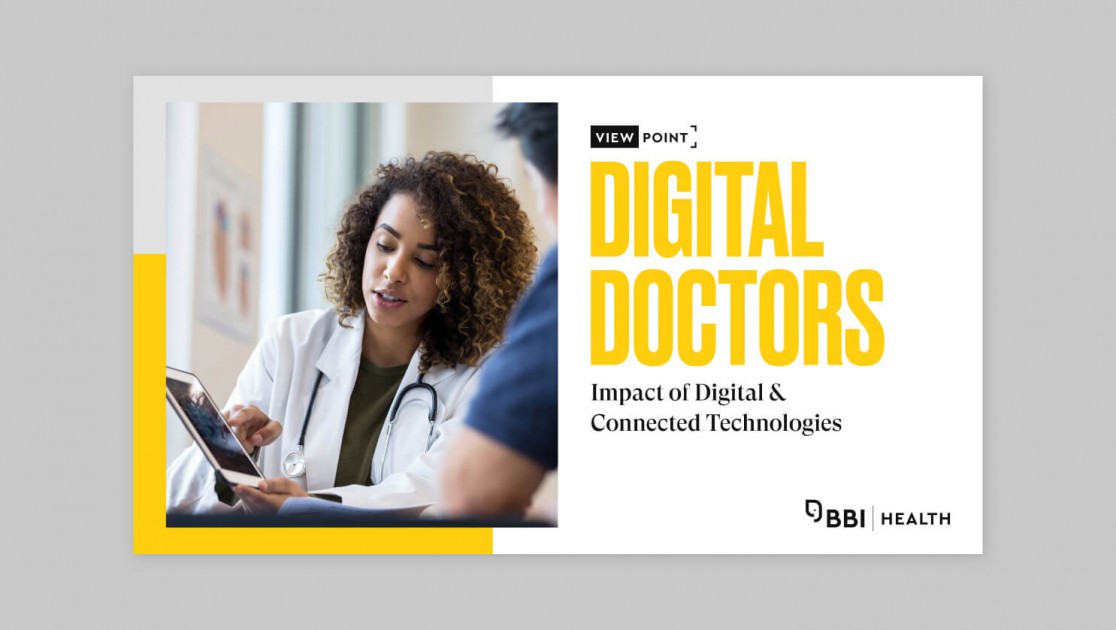 So are you ready to harness the five key trends that are driving major change for healthcare brands in the digital and connected technology age?
Would you like to learn how to successfully support doctors with educational content they really want to read across digital and social media channels?
A great place to start is by reading this new insight report from BBI Health - "Digital Doctors - Impact of digital and connected technologies"